Living under a rock or inside it is not so usual. For the inhabitants of Setenil de las Bodegas, in Andalusia, Spain, is their everyday life.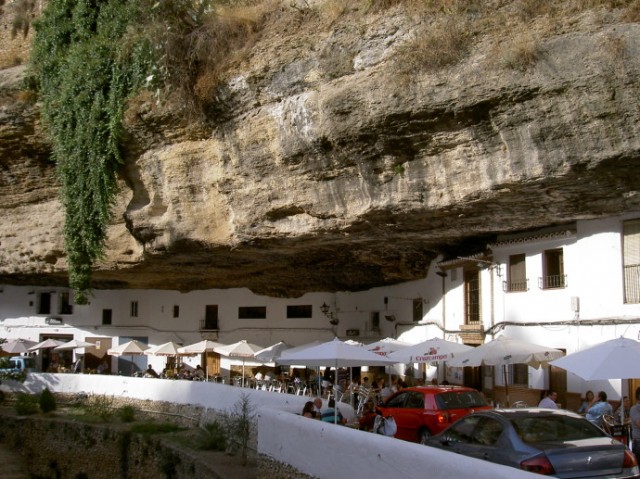 The small town in the south of the country, with the lovely whitewashed houses, the most beautiful for some people of "Pueblos Blancos" in the region, is literally "carved" in the rocks. In some parts, the streets and the buildings have above them a rock covering as shadow, offering cool even in the difficult summer months where the heat in southern Spain is strong.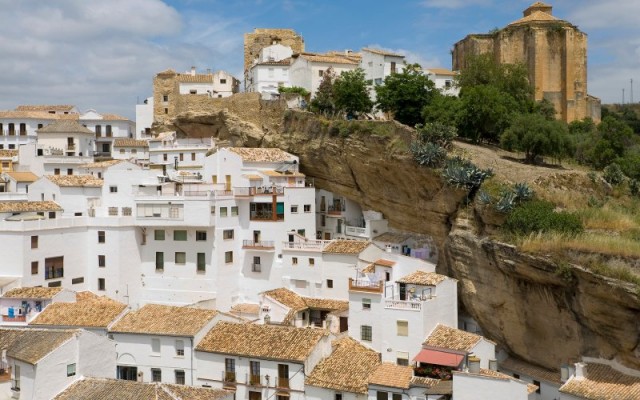 The Setenil de las Bodegas owes its unusual geography of the Trejo river and the canyon. Some of the houses have been built within the "walls" of the canyon extending the natural caves and adding external walls. They believe, however, that these special "caves" were populate at least 25,000 years ago ...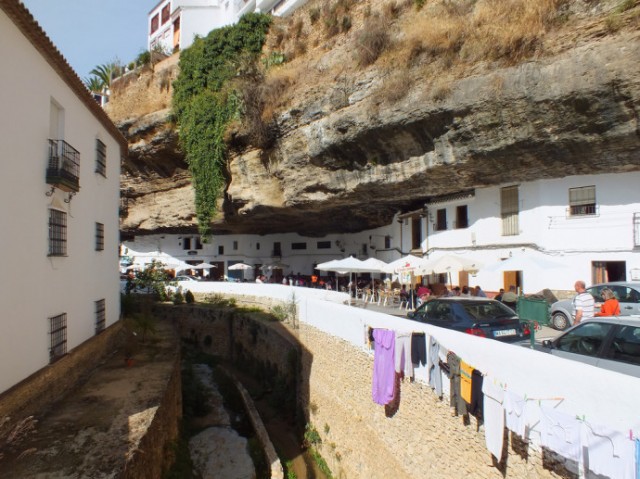 The name "Setenil" comes from the Latin words "septem nihil" which means "seven times of nothing", in memory of the "epic" resistance of Moors to deliver the city to Catholic Christians standing against seven sieges. Since 1407, when the sieges of the city began, the gates of Setenil ultimately fall in 1484, after 15 days of continuous siege and more than 700 years sovereignty from Moors.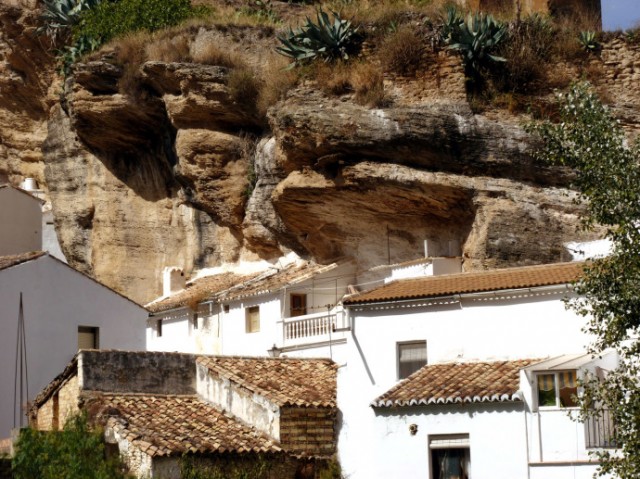 The "de las Bodegas" in the name of the town comes from the wine storages (bodegas), because of the many vineyards in the region which existed there until 1860, when they destroyed by leaf dryness epidemic that hit almost the whole Europe.
With 3,000 inhabitants today, but also many visitors due to the special landscape, Setenil de las Bodegas is a special "corner" of Pueblos Blancos of Andalusia. See the photos below.