It could be an installation in an art museum somewhere in the world, but it is a commercial product. Its name? It is not difficult to guess, as well as it is called ... Cloud.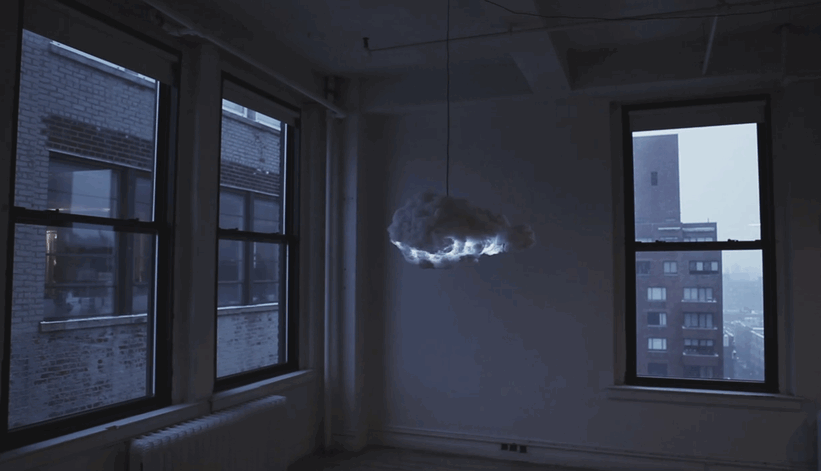 It is an interactive lamp and at the same time a speaker, designed by Richard Clarkson and has its own ... lighting and audible "reactions", according to the beat of music that can be heard around it or the movements in the room where it is.
Cloud features lights, motion sensors, microphones and a powerful speaker system. The user, using a remote control, can have a variety of possibilities, to leave it operating as a simple ... cloud that brings rain or even ...  a "storm", to respond to the movements of the environment or in sounds and music that is around this.
The bad news, however, if you would like to place it in your home, is that costs about 2,500 euros. Nevertheless, watch the video for more ... cloud in action.